Discussion Starter
•
#1
•
Just replaced a front wheel bearing and seal set on the 450 Grizz yesterday.
Because the 450 has the split bearings and seals on the front like older 660's. I thought I would post a couple pictures of the knuckle and the bearing and seals.
Here is the knuckle notice the boss/stop cast and machined in the knuckle this to index the location of the bearings. This is the reason the bearings can not be pressed out. You must use a puller or as I did use a small chisel to drive them out.
Do not take this type knuckle to some knucklehead in an automotive machine shop. Can almost grantee that they will destroy the knuckle.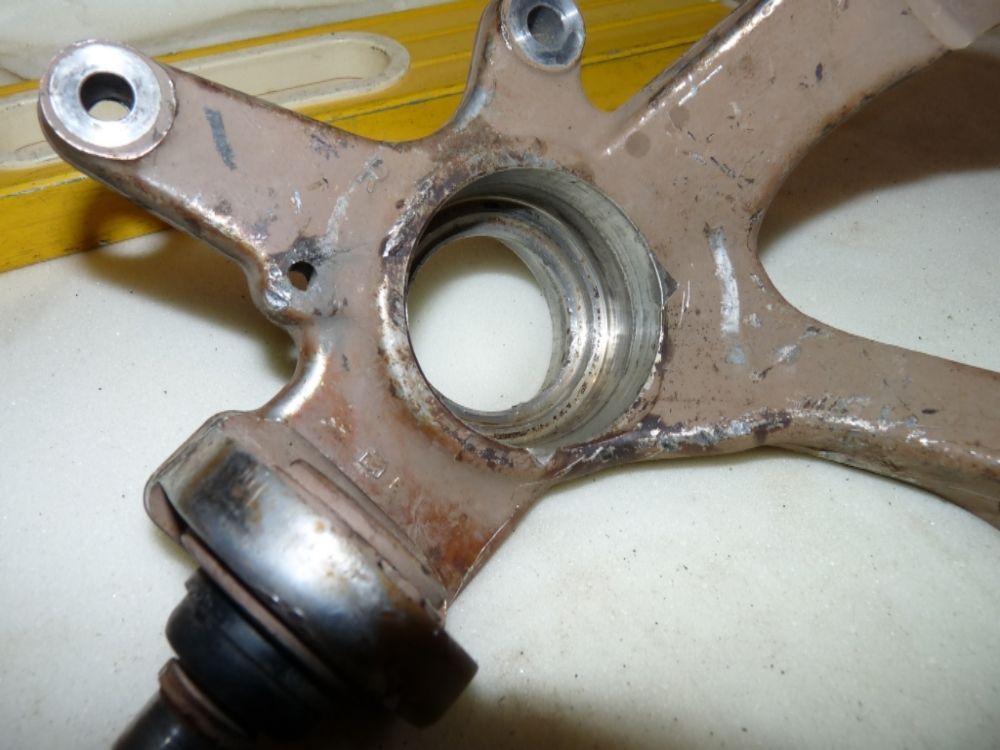 Here is the knuckle with me holding the spacer inside.The exact function of the spacer is up for debate. It appears that it spaces the inner bearing races as the outer races are spaced by the boss.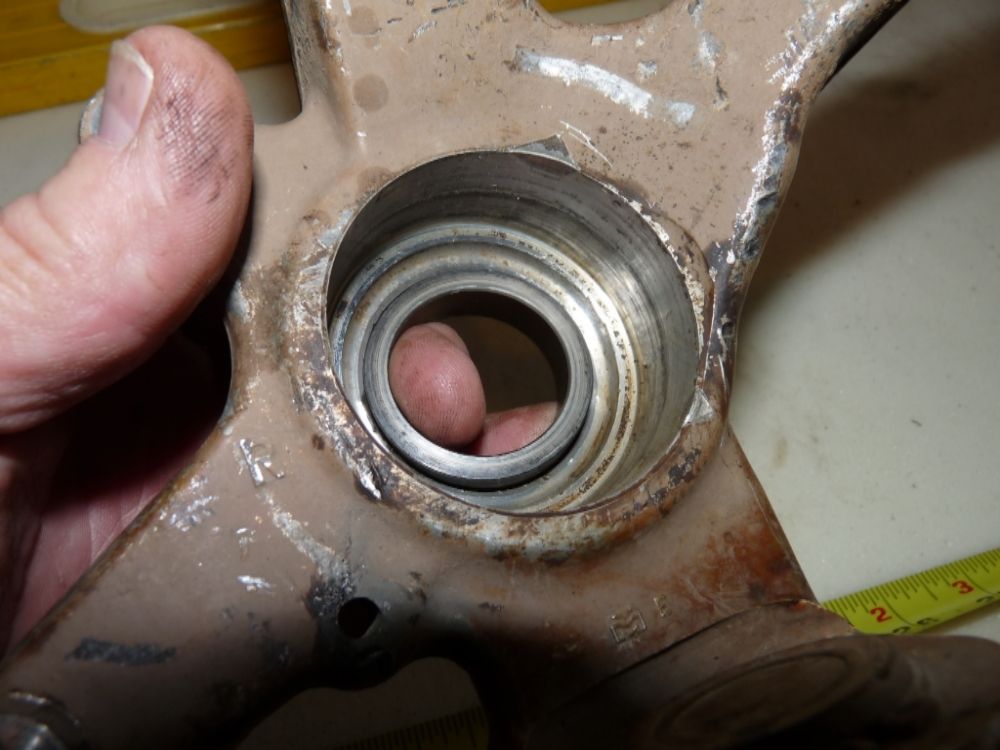 Here is a bearing a seal and the spacer to show the difference in size especially the size of the spacer.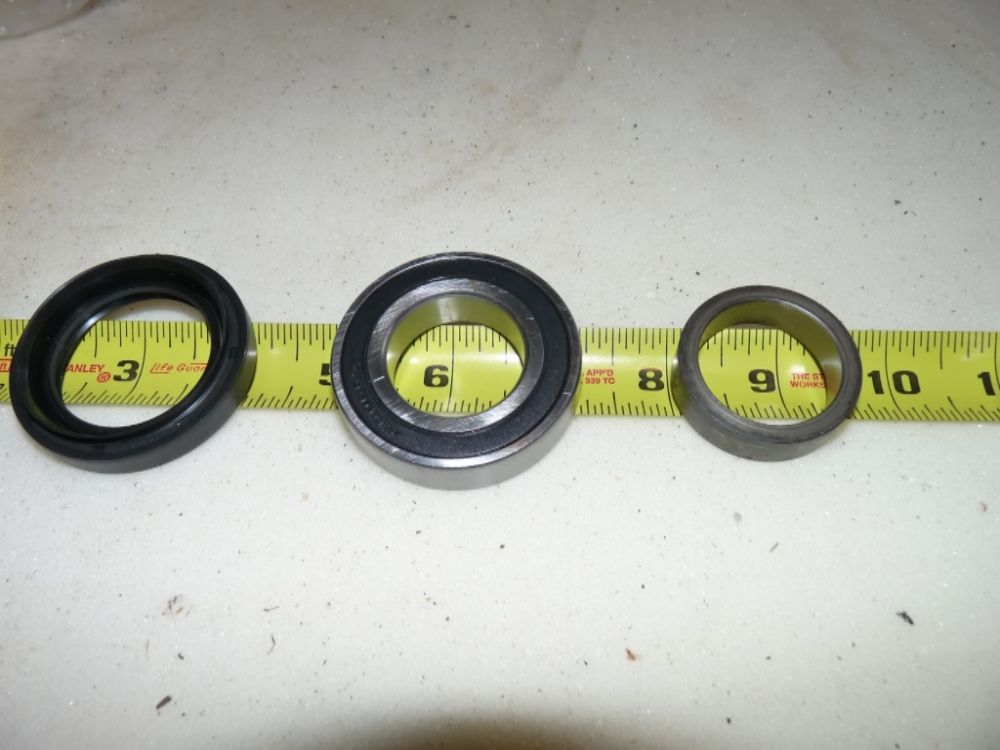 Use plenty of lithium grease and don't forget O-ring on the axle.
Also don't discover after you have the axle nut tight the ball joints tight and tie rod tight that you forgot the plastic guard over the cvjoint like I did.
:getrdone: