I knew right away the handle bar light wasn't staying stock as soon as I purchased the grizzly. I just don't understand why they would offer LED lighting but not go all the way. I found many LED bulb replacements but they were only rated at a few hundred lumens, so it was all for show. I think I read the factory bulb was about 800-900 lumens.
I stumbled upon the Baja Designs S2 Pro LED Light.
It is completely sealed against the elements so it can be mounted anywhere. I figured I would take it a step up and retrofit it inside the OEM halogen light. Without taking the light apart, it appeared to be possible given the measurements. Figured some small modifications needed. The unit only measures 2"x3" and offers 2150 lumens with many available options for the spread and color of the light. I went with the Driving/Combo version.
I got the LED light in yesterday. To my surprise the unit fit right inside the halogen housing. I wanted the black to match so I stripped the chrome off the original finish and appeared a beautiful glossy black finish. The LED light blended right in!
I got it fitted up on the Grizzly and overall very happy with the results.
Original light
The comparison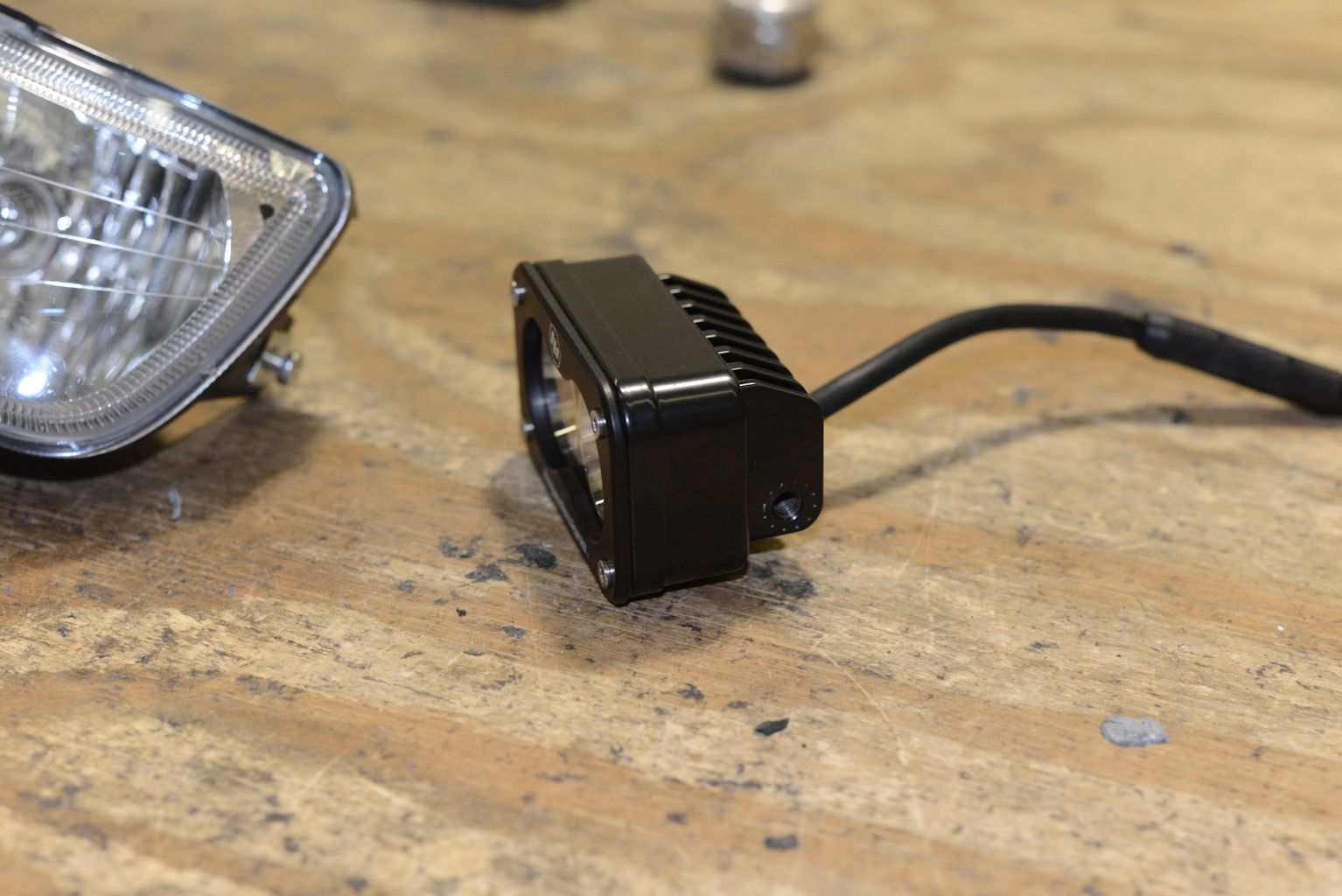 Next to Iphone 6
Top is new LED pd vs bottom stock halogen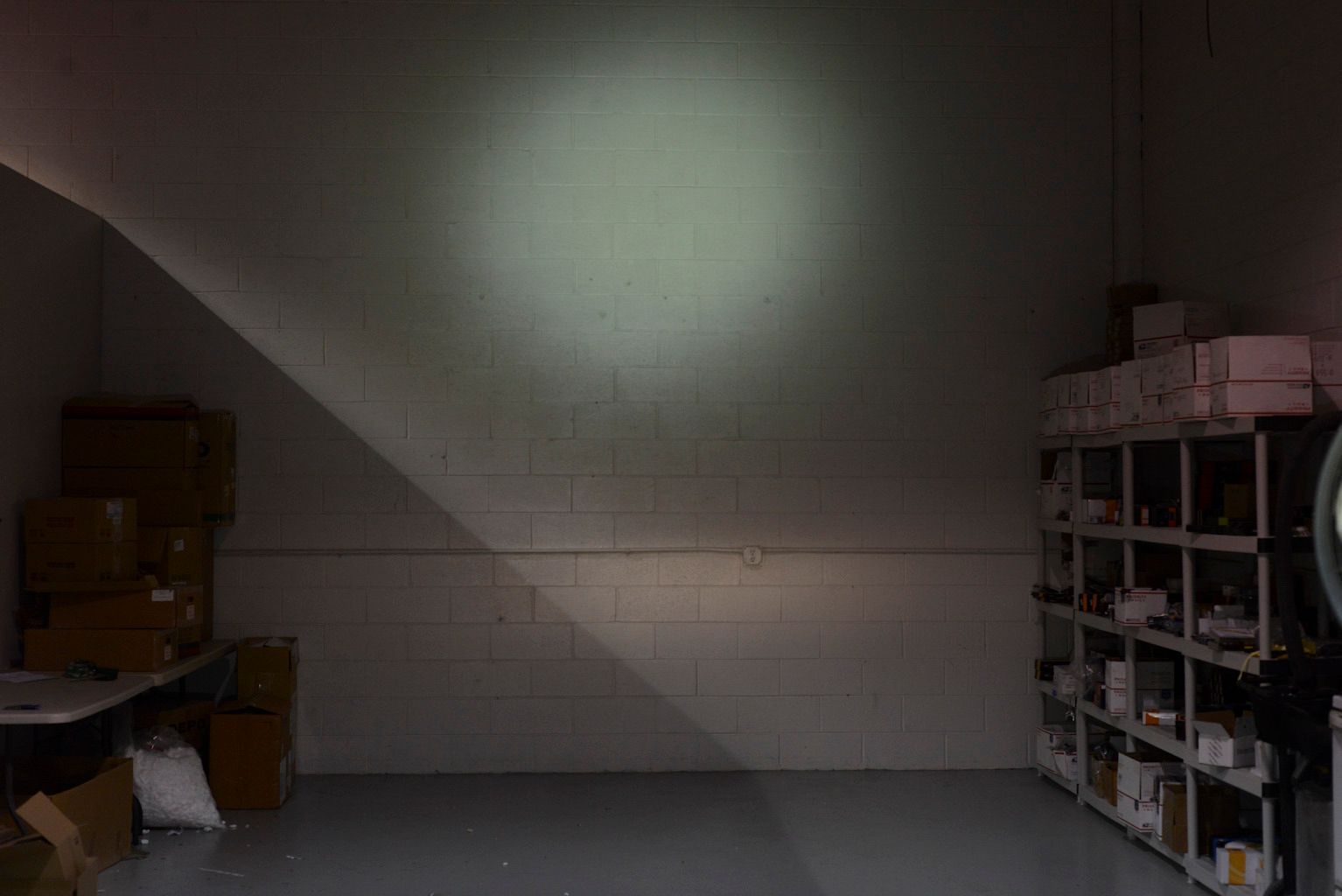 Oven cleaner eats right through the chrome so we can wash it off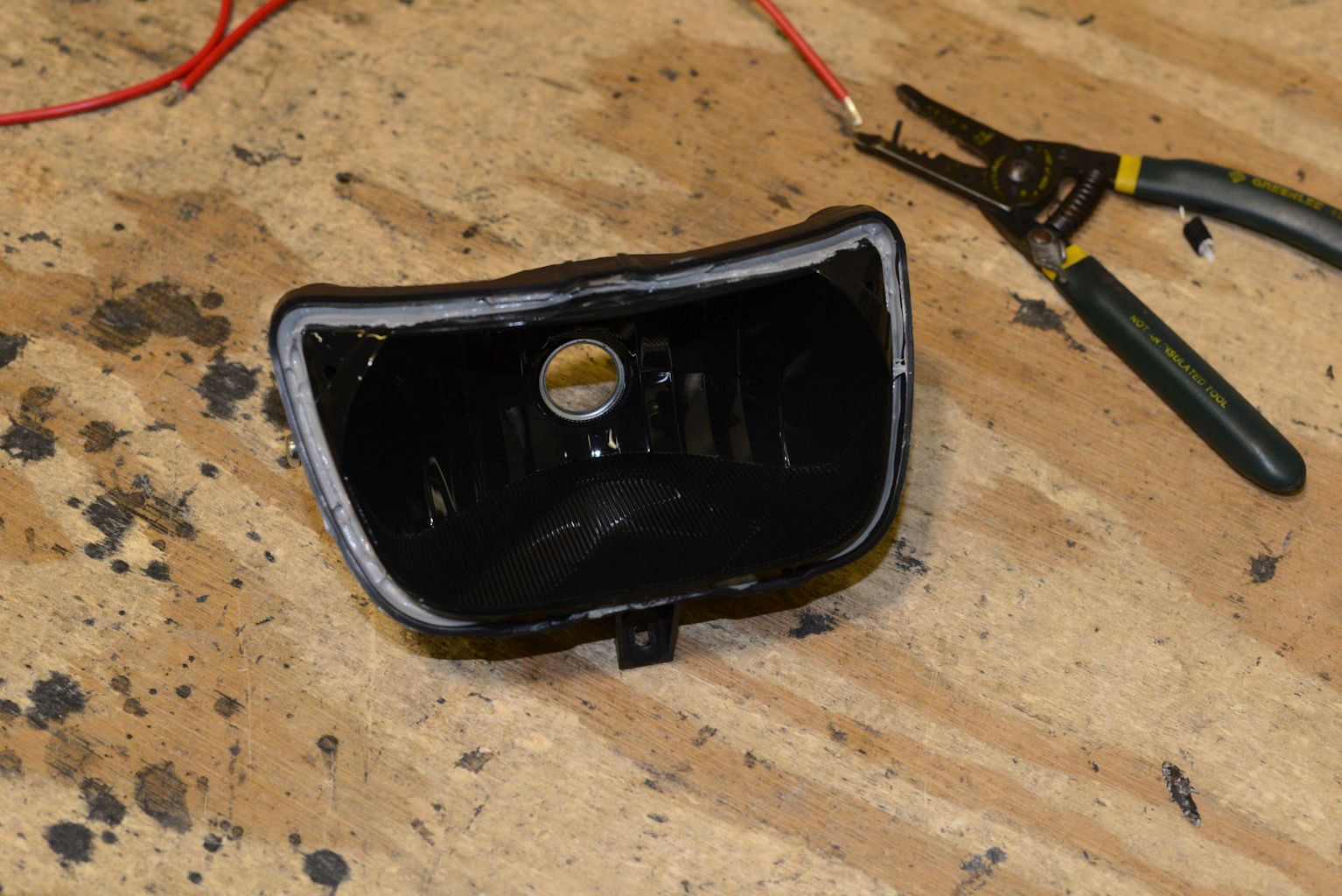 Back end sealed up nicely with heat shrink and special rubber grommet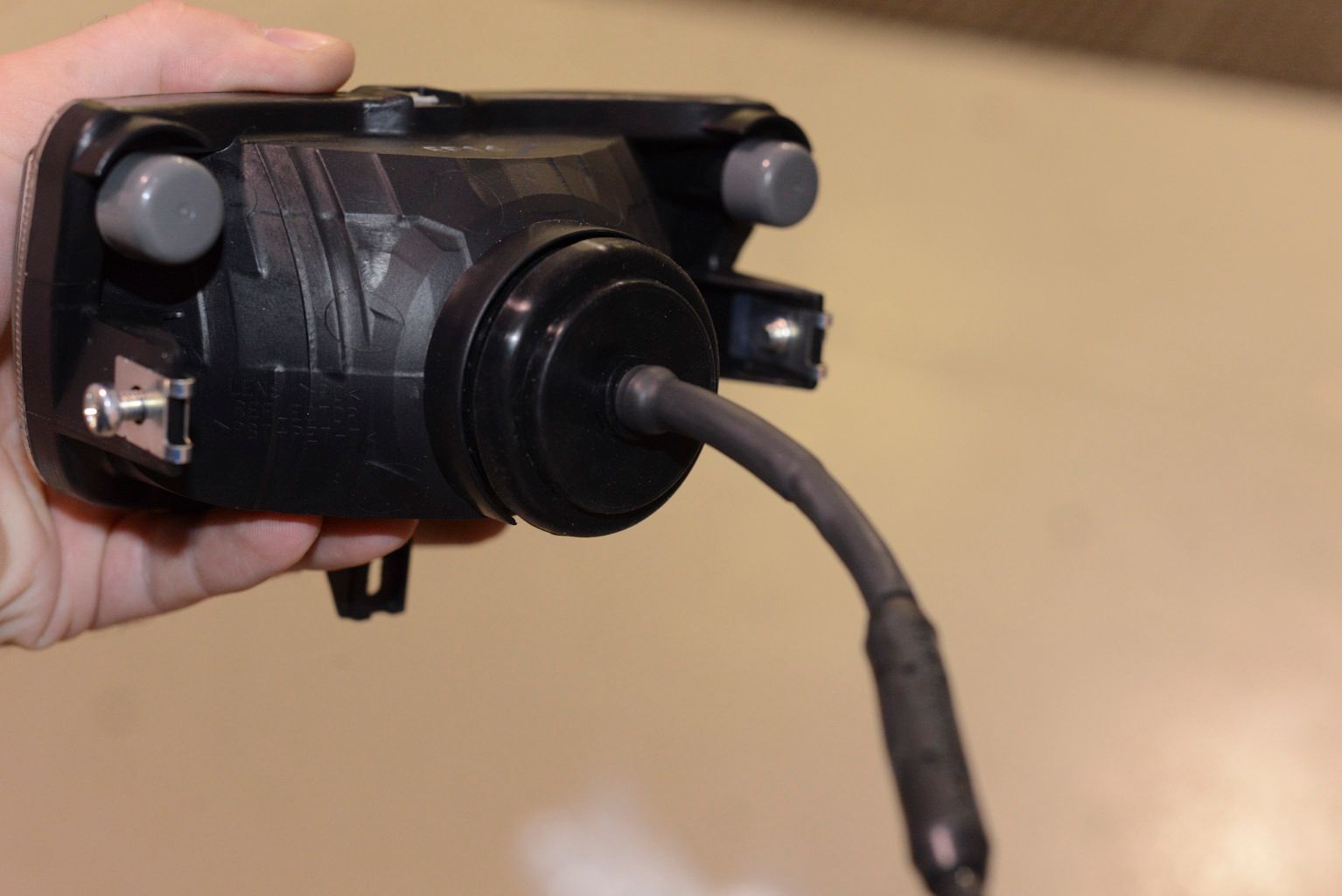 Done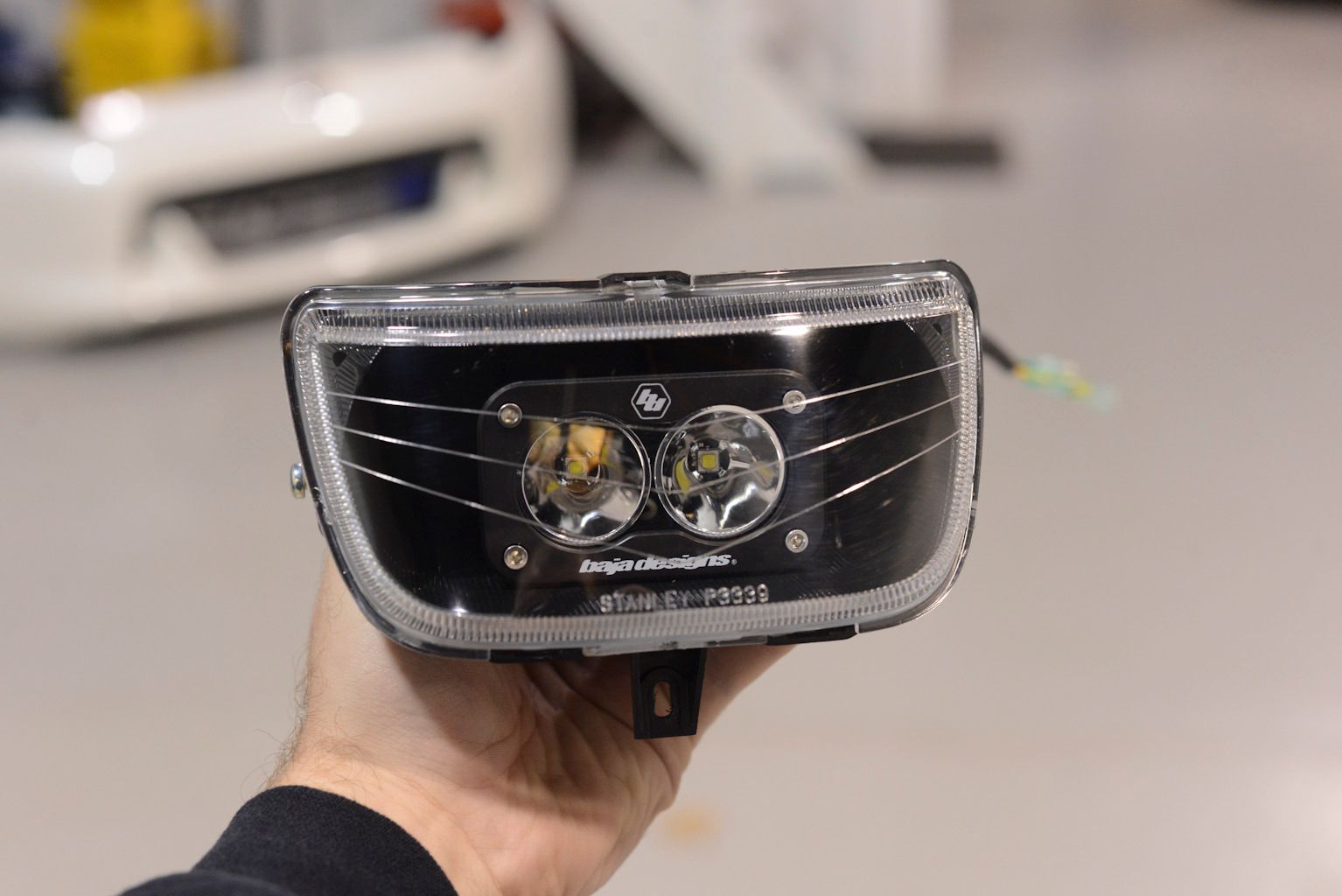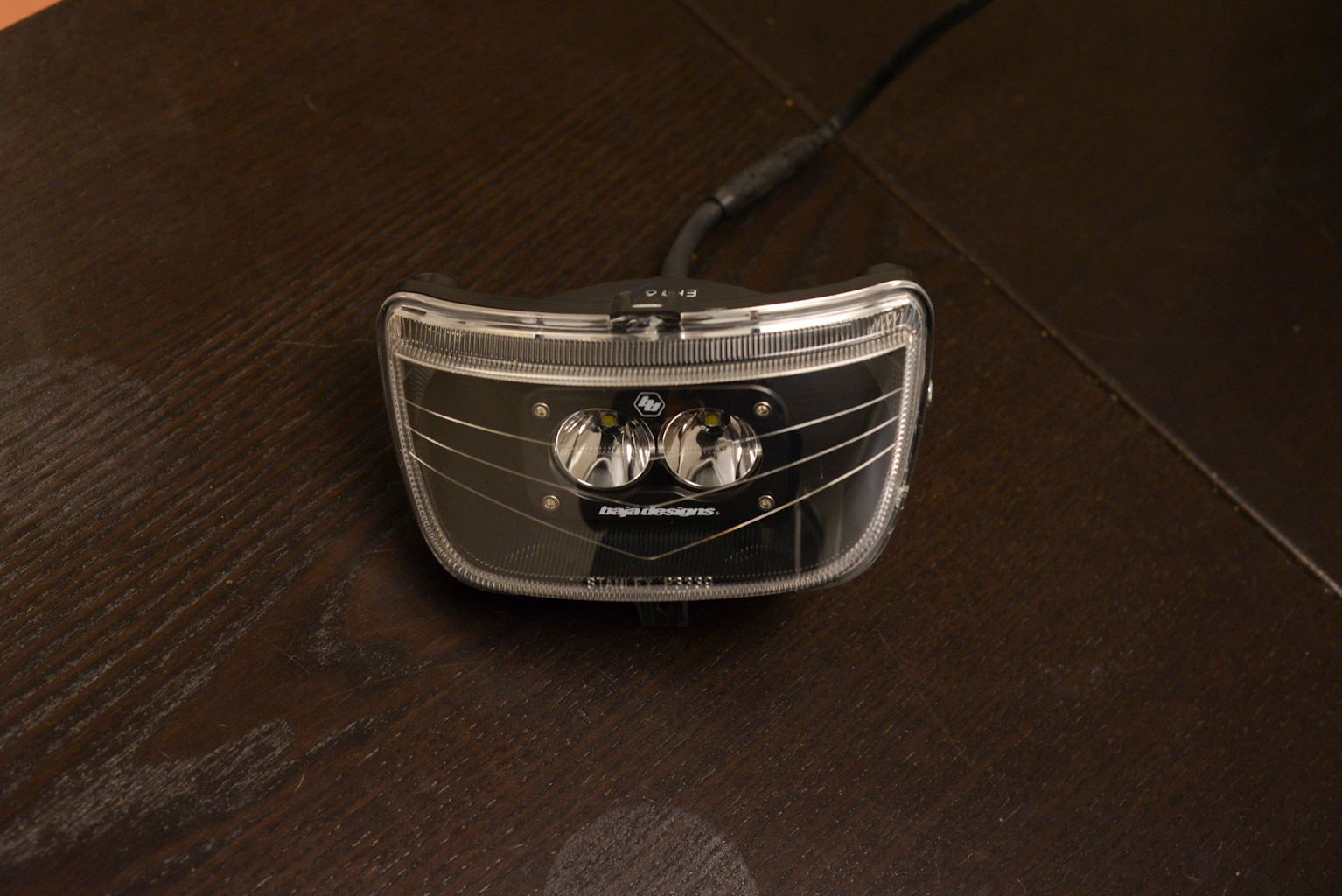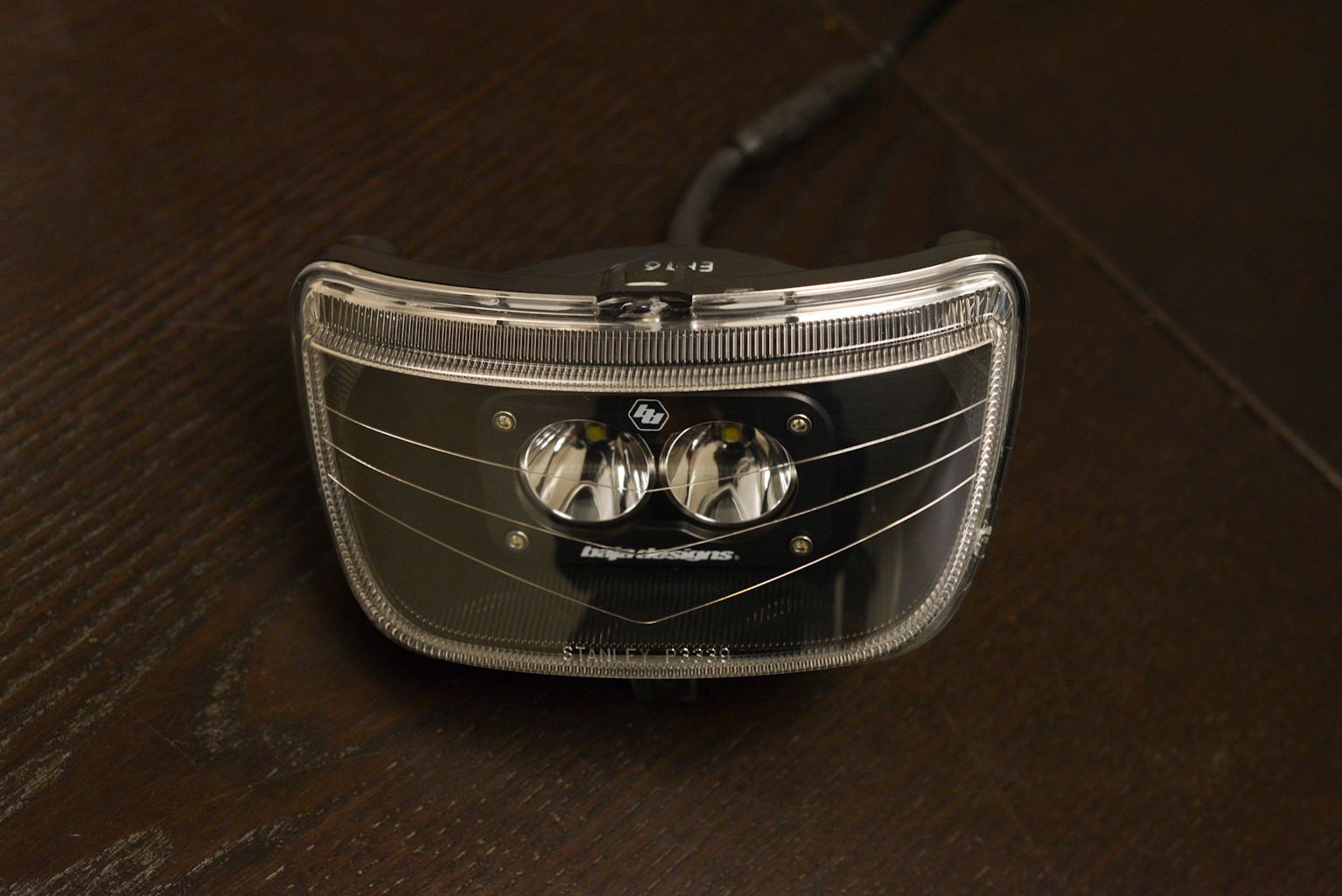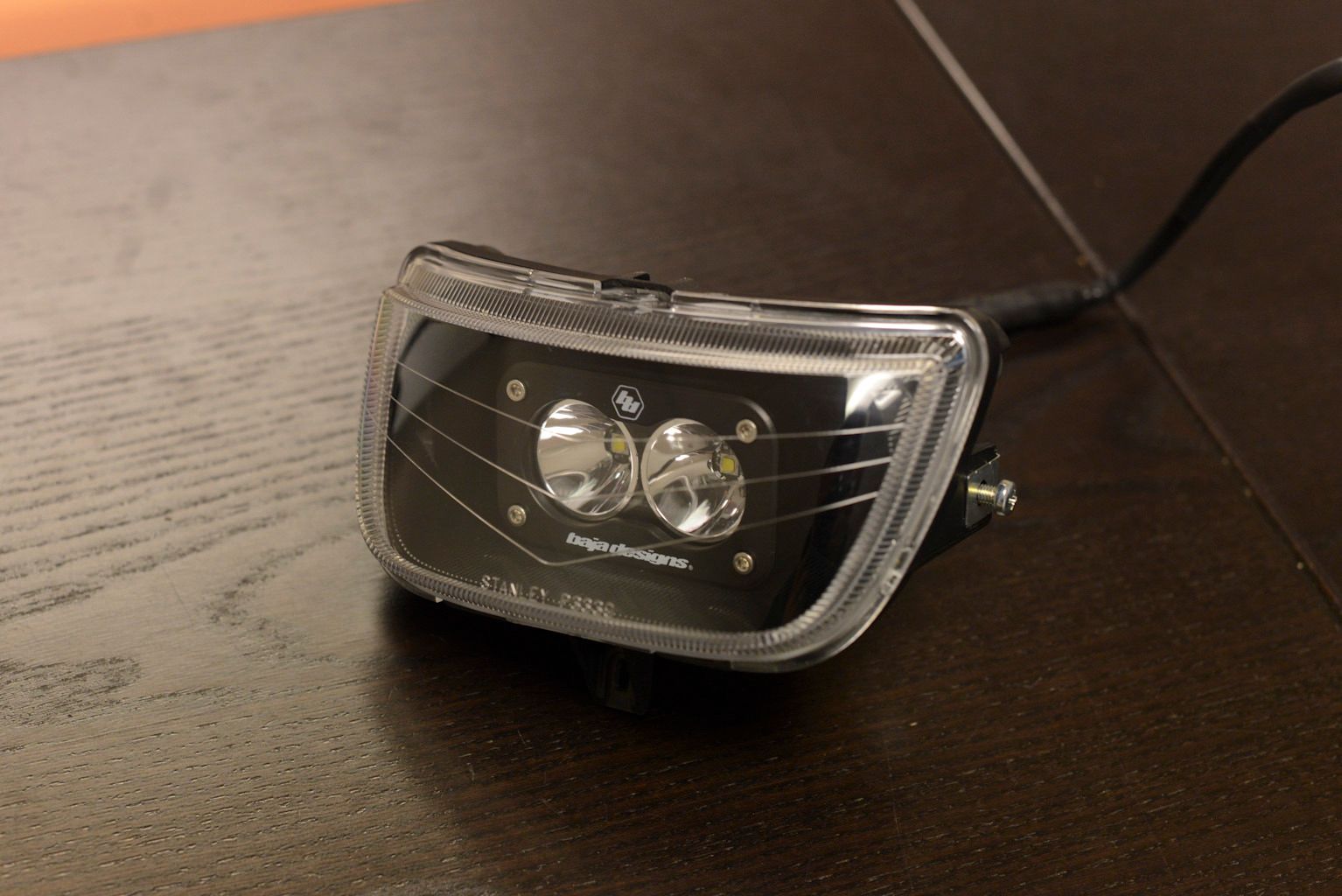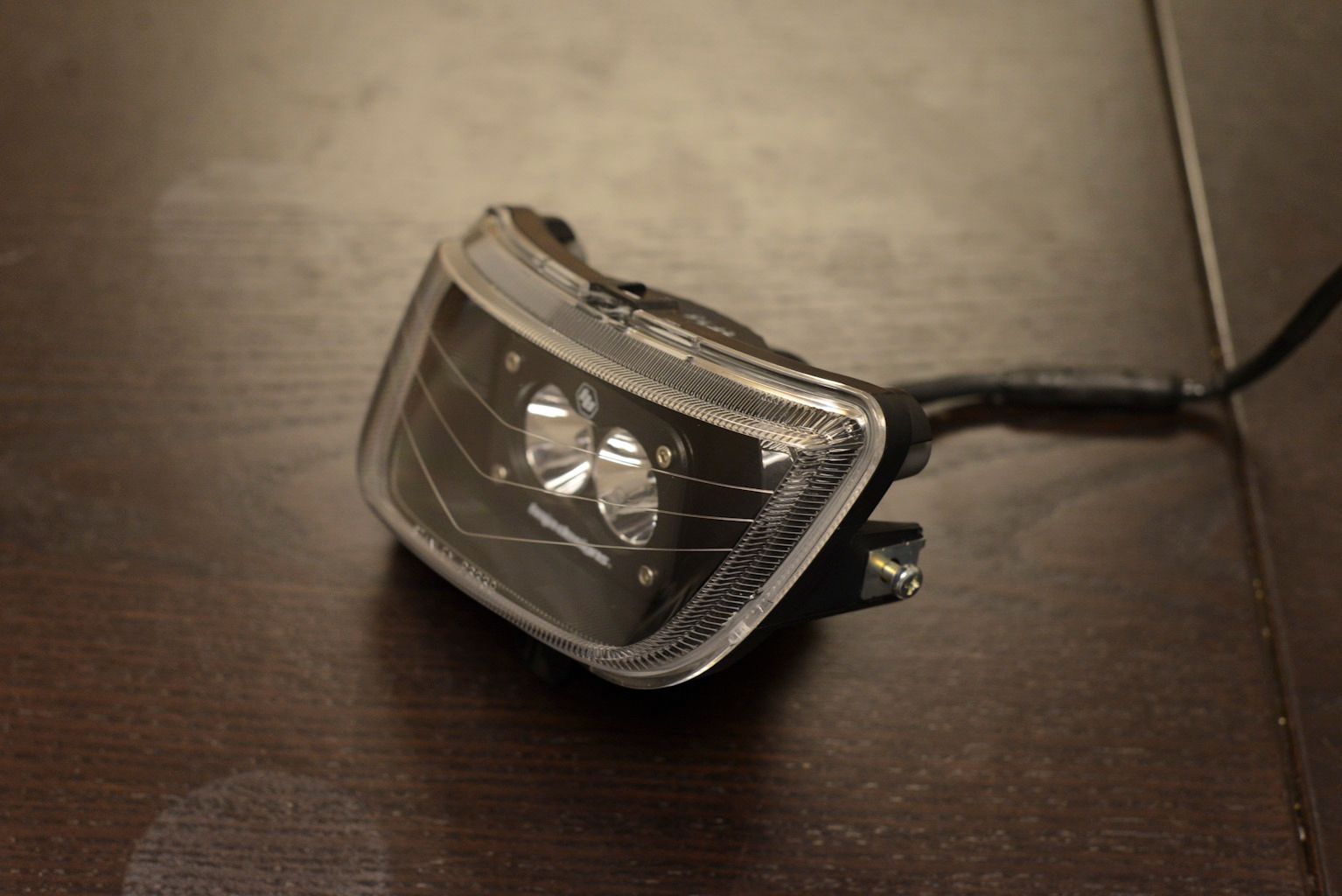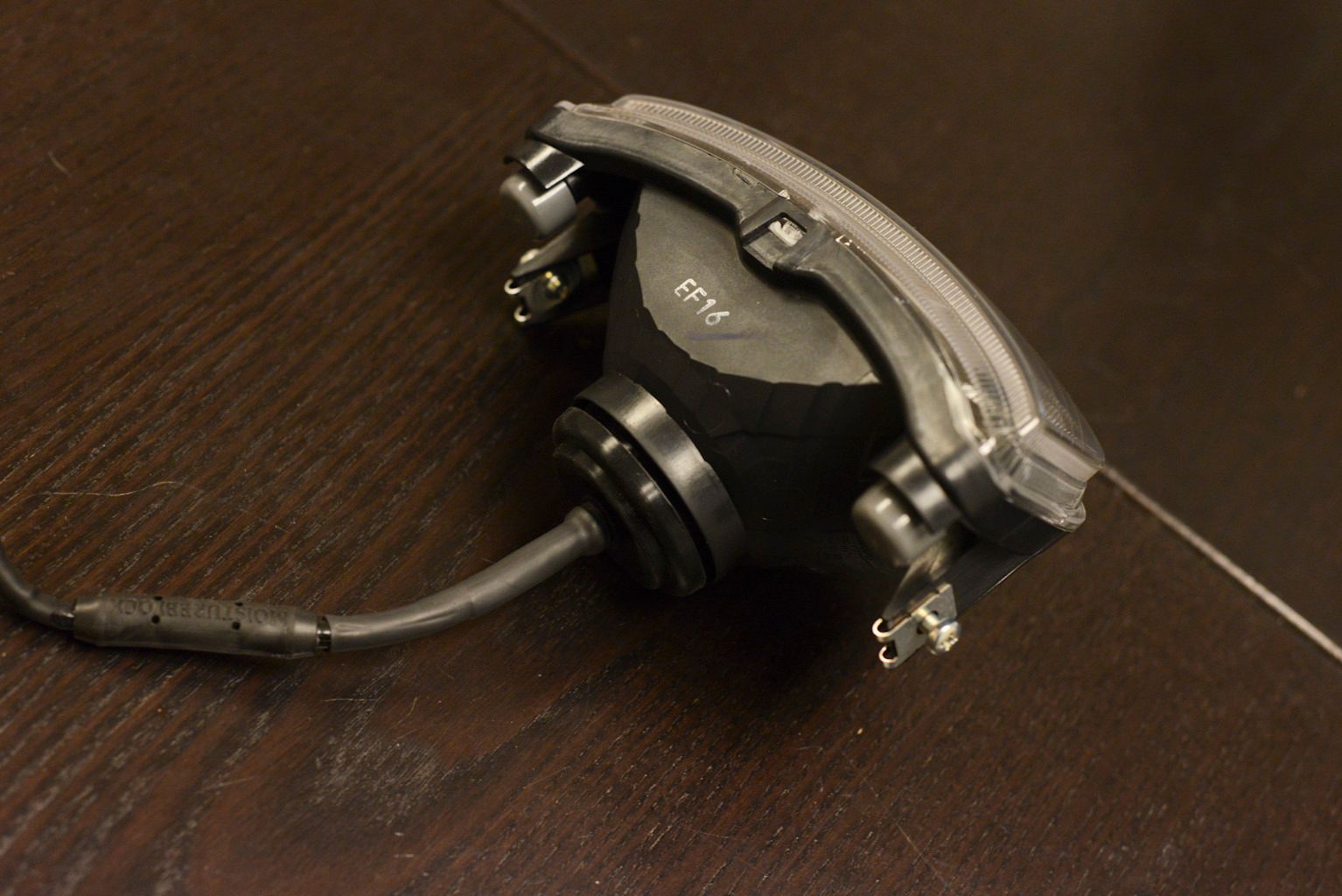 Mounted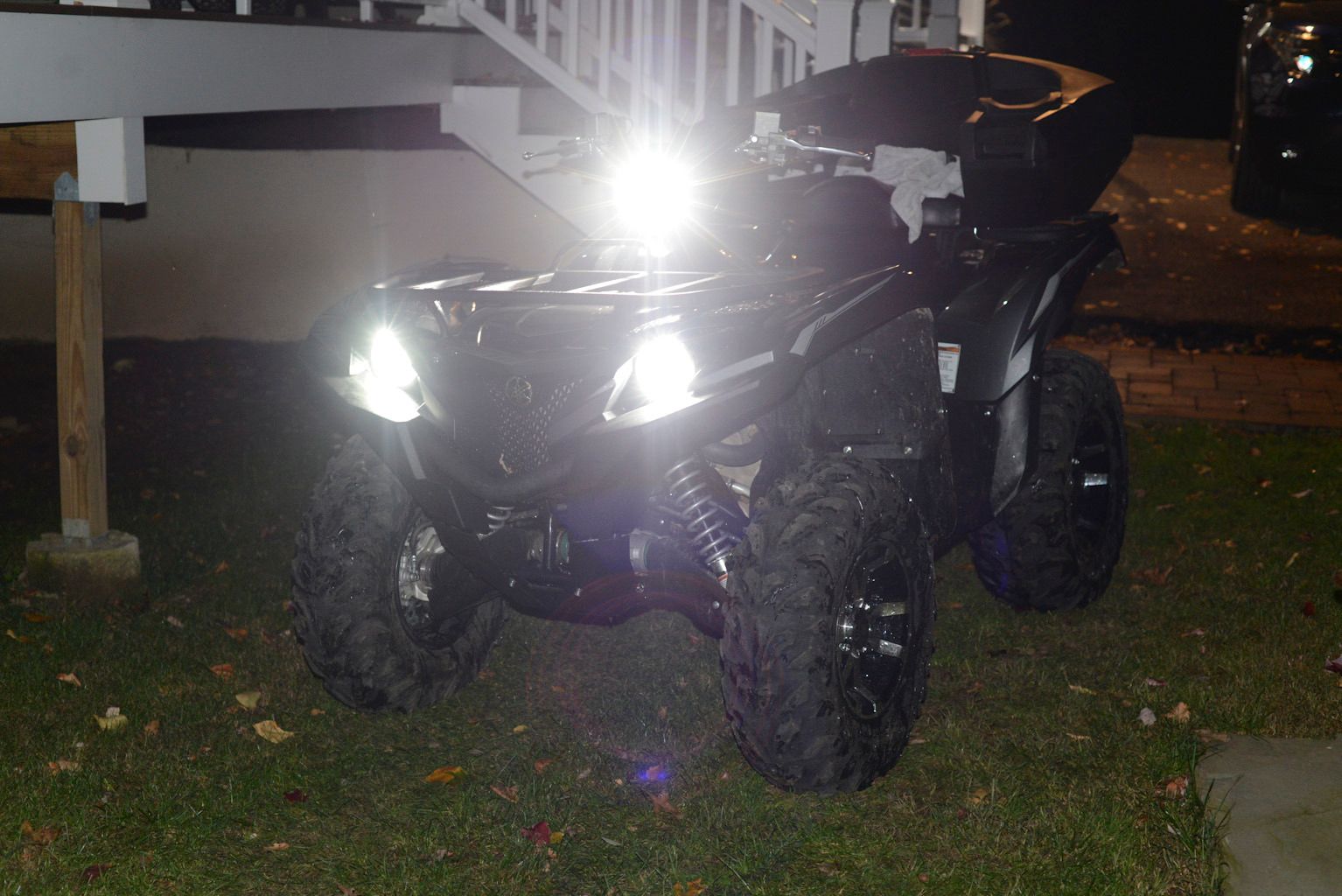 Factory lows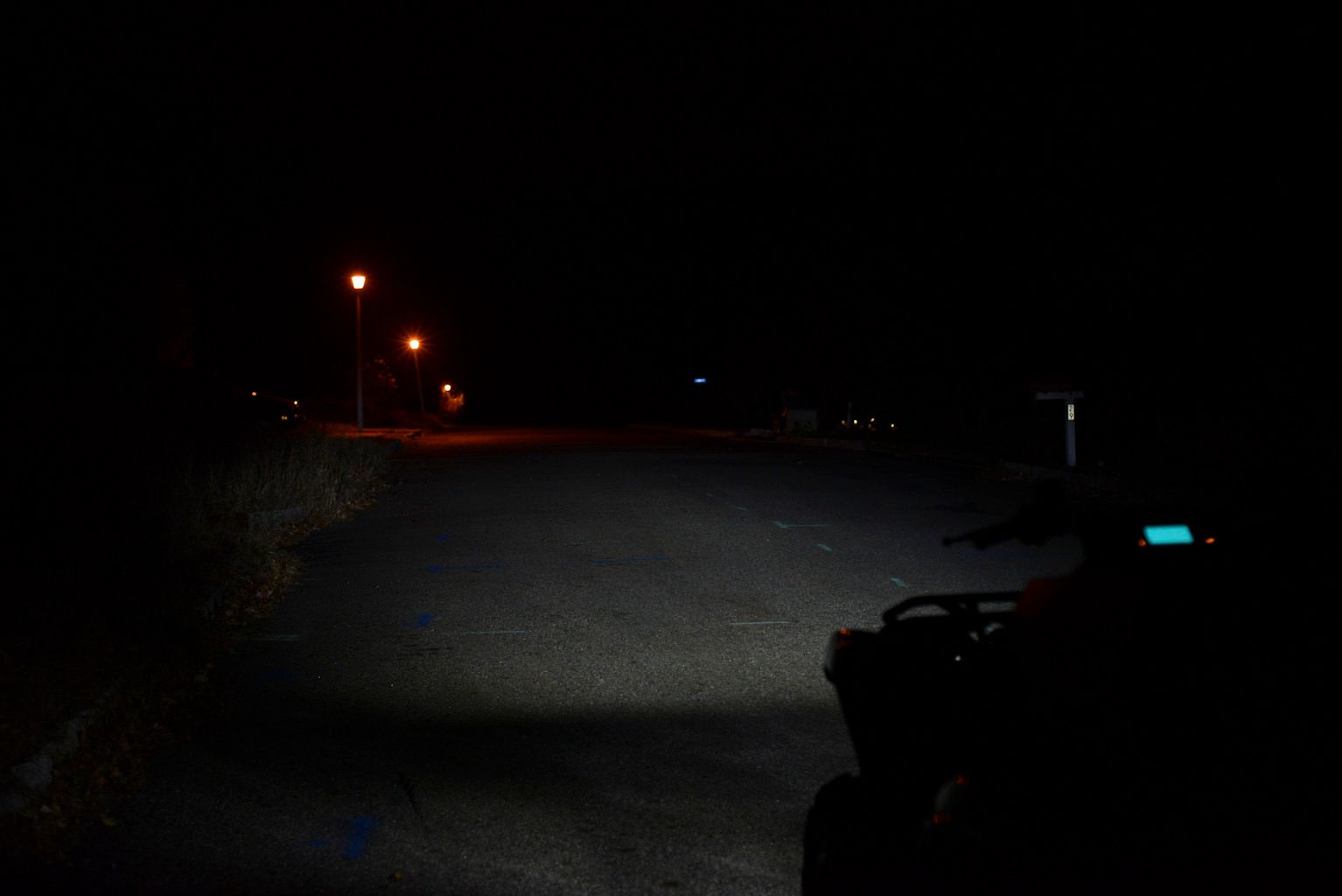 Factory Lows/highs + Baja Designs
Before and after again in the yard