Hi guys! I just picked up a 2009 Grizzly 700 that looks so GREAT that I can't seem to stop fiddling with it. First thing we did is drive it around on the road in front of the house for an hour, then I proceeded to tear up my backyard (unintentionally!) by driving the kids around in a large circle over my deck and dirt. My 12 yr old wants to drive herself around, but that's still a no-no. So I told her I'd take a pic instead and she could show her friends.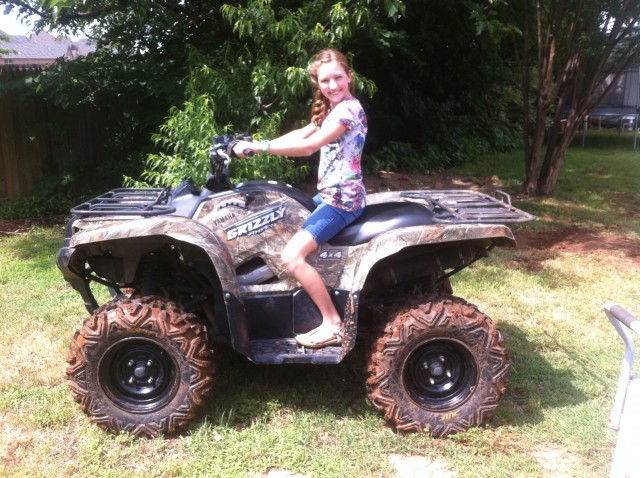 To-do:
Add a winch, probably HF since $$$ isn't growing on my money tree this year. Late frost.
Fix the brake line leak somewhere
Find the squeak that happens while riding on the right rear tire/wheel
Install a back seat
Get a spare key made
Maybe a plow so I can insure via my homeowner's policy
Possibly find some tires that don't tear up my yard and make the wife sour with me!
I'm sure there'll be more, but for now that's all I have in mind. Any great add-ons that I should look out for?
I'll mainly be using it around the house playing with the kids, and hauling wood out of the forest.